Eden Street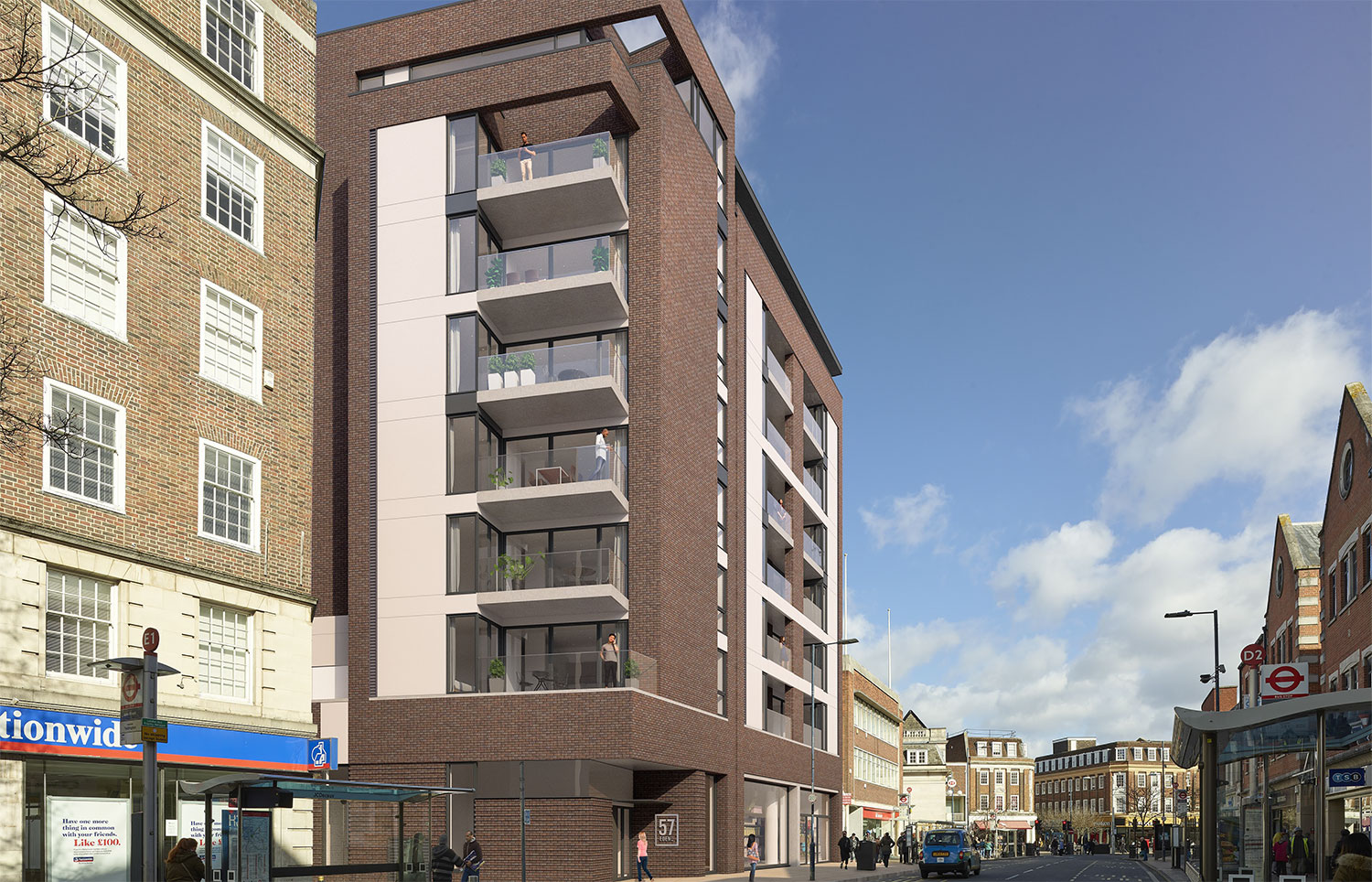 R+W secured planning consent for this 8 storey new build development located on Eden Street in Kingston town centre for a developer client. The building was designed in close consultation with the planning department at Kingston Council and will form an important part of the redevelopment of the Eden Quarter which will transform the town centre.
The development comprises 40 apartments with a landscaped first floor podium garden to the rear. A large retail unit is located at ground floor and basement levels. The building has been designed as a contemporary structure using linear European format red brick as a contextual facing material. The brickwork is designed in panels, some ribbed to add texture and composed with large precast stone panels to link with the wider context. The elevations are animated with recessed balconies, full height windows and glass balustrades. The windows have been designed with deep reveals to give the elevations depth and a robust character.
The corner where the flank elevation building meets Eden Street has been carefully considered as the building will be visible from more distant viewing locations. At this point the building is expressed as a tower with the brickwork used to frame precast stone panels and cantilevered balcony structures. At high level seemingly weightless cantilevered brick fins frame the balconies and clerestorey windows above creating an impressive corner feature. At street level the residential entrance is punctuated by ribbed brickwork and a recessed glazed entrance whilst the store front has been set back providing an animated street frontage.