Reading + West's aim is to combine originality and practicality to create contemporary buildings and interiors. Our work is informed by a belief in the continuing development of modern architecture, with its emphasis on honesty to materials and construction methods.
We approach every project without preconceptions, and value the dialogue between the client and architect, which we see as an essential part of the design process. We like to design spaces people feel good in, and help them make the most of their lives. We provide a comprehensive, highly professional service, tailored to the individual requirements of each client and project.
Since our formation we are proud to have been involved with and complete in excess of 100 projects for both private clients, developers and many organisations including the following:
+ AELTC The All England Lawn Tennis & Croquet Club Ltd
+ Danehurst Developments Ltd
+ HDG Ltd
+ Workspace
+ Albion Land Ltd
+ New Capital Property Services
+ Chiddingstone School
+ Ripley Church of England School
+ Chiswick Pier Trust
+ Shaftsbury House Developments Ltd.
+ Roce Management Ltd.
+ Furlong Homes
+ Costain for Galliard Homes
+ Ternion Ltd.
+ Scott Enterprise Property Development & Consultancy
+ CCS Developments Ltd.
+ Workspace Group
+ Musical Images
+ R Design
+ The Groucho Club
+ Fritton Lake & Country World Ltd.
+ Lord Palmerston
+ National Film & Television School

We lived in a very boring looking house in a very nice area.  Reading + West have transformed it into a contemporary house we feel proud of, both inside and out.  They brought focus to the overall look, as well as attention to detail.  Everything they did is interesting, and we can bore people about it for ages.  The four pieces of steel in the bespoke front door, the secret compartment in the hall furniture or the extra window in the roof to maximise the view.  It didn't break the bank either.
Roddy and Alison Kemp
"Danehurst Developments Limited has worked with Reading + West Architects on several projects since 2006. We have found each project to be a very enjoyable experience. Critical for us in working with Reading + West Architects is their modern eye to design coupled with a very personable approach towards their clients. This results in a trusting relationship enabling us as clients to work very productively with Reading + West Architects in delivering our ambitions.
Of equal importance is the dialogue they achieve with local planners, their approach to negotiating and developing comprehensive design responses to the satisfaction of local planners.
The team at Reading + West Architects are solid in performance, solid in design and we wholeheartedly recommend their services."
Bob Bratland and Richard Rose, Directors, Danehurst Developments Limited
"Reading + West are a highly professional, friendly and experienced architectural practice. From the initial meeting to completion of the project my experience has always been that of a company who listen and accommodate their clients needs. Ian West is an architect who understands the complexities of planning especially in conservation areas. Ian was always available to listen to any fears or questions we had and could advise on many alternative ways of achieving what we wanted. We are very happy with our refurbishment and extension and would not hesitate to recommend his services."
Kew client
"We instructed Reading and West architects to design the layout and construction of our new basement and outdoor area leading into the garden. The work was undertaken with care and professionalism and Ian West brought exciting new ideas and finishes to the project. The work came within our budget and the after care service was second to none. Overall our dealings with Reading and West was a pleasure from start to finishing and we would not hesitate to recommend Ian and his team to anyone."
Neville and Hina Moss 
"We initially chose to work with Reading + West because Ian quickly understood the brief and was very helpful and patient in shaping our ideas. The patience, attentiveness and inspiration continued throughout the project from beginning to end and was very reassuring when we were confronted by unforeseen challenges. Most beneficial was that he also acted a good counsel and a sound mediator with the building team particularly when we needed to make changes or when a drawing needed to be re-worked. Lastly but importantly, Ian kept a good lid on the overall building costs and was instrumental in bringing the project within its original budget."
Sonia Moss
"We had been looking for some time to extend our kitchen into the garden in our London townhouse but were unsure what we needed to look for in an architect or how to proceed once we had appointed one. Reading + West guided us through the whole process and made it effortless and pleasurable. They listed to what we wanted and came up with a range of solutions that opened our eyes to the possibilities. We are planning a further project and are looking forward to working with them in the future. I can't recommend them highly enough."
Chris Parks
"We appointed Reading + West Architects to help us remodel and extend the ground floor of our Twentieth Century house. They designed a beautiful kitchen extension with a dining area that connects the house seamlessly to the garden. We found their ideas were very imaginative and they were able to show us materials and finishes that we had not considered. They were professional throughout the design and build of the project and we would not hesitate to recommend this firm."
Nigel & Lisa Lambourn
"We had wanted a new kitchen/ diner extension for some time but were uncertain as to what exactly would be the right one. Ian West offered us various design options and was brilliant at adapting the one we chose to fit our requirements. He dealt with all the planning and party wall notices too and then project managed until it was complete. His design brought light and space that was not there before and we would have no hesitation in recommending this firm."
Annabel Clark
Well how do we ever thank you? You have created a home which is beyond anything we could have dreamed of. We wake up every morning and discuss how lucky we are to live here. We are grateful every day and thank you for all your effort and hard work."
Charlotte Hoyle
"We commissioned Reading + West to collaborate with New York architects Messana O'Rorke on the design of a kitchen/ dining room extension. Reading + West also undertook the renovation of the existing house which had previously been bedsits, and oversaw the planning submission and build of the entire project. Ian west has a mastery of construction detail and is always professional and level headed. He also has a wonderful sense of proportion and design, so the collaboration with Messana O'Rorke architects worked well. We would recommend Ian without hesitation, and we have done so already."
Jo Bernstein
"I have worked with Ian West on a number of residential refurbishment and extension projects. He has creative flair and develops interesting and exciting architectural design ideas. This is backed up with a rigorous approach to detailing and executing projects, which comes from his extensive experience as an architect working in this field."
Tim Lucas (Price & Myers)
"We have worked with Reading + West Architects for many years supplying high quality ironmongery and homeware. Their design approach is imaginative and considered providing stylish contemporary homes and architecture. They are very focused on the detail and how things go together and this passion allied with their creativity always delivers wonderful buildings."
James Thorley (ItFitz)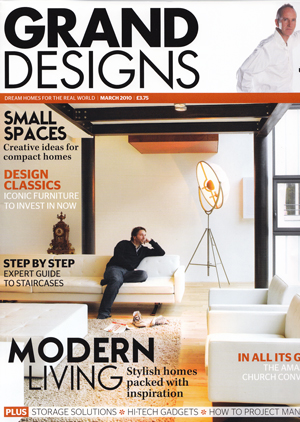 Grand Designs
Staircases
More than just a handy structural element to go from floor to floor, a staircase can make a real design statement in your home.
This elegant helical staircase was designed by Reading + West Architects using an American black walnut for the treads that provides a stunning contrast to the white walls and ballustrade.
+view project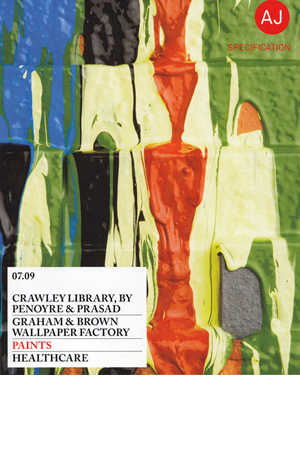 AJ Specification
Address Book
Reading + West Architects design contemporary buildings and interiors that combine originality with practicality. Central to our work is a belief in the continuing development of modern architecture, with an emphasis on honesty to materials and construction methods. This approach has resulted in a strong house style, which is evident in all our work, be it residential interior refurbishment or a new build development of London apartments.
Reading + West is all about team work, pooling our knowledge and skills to ensure that the client gets elegant and effective results. We consider each new commission as a unique opportunity to surprise and delight the client and we bring no preconceptions to the table.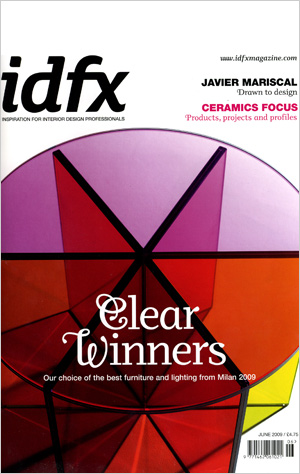 idfx
Ceramic Focus
Favourite: I would love to specify the ceramics of Lubna Chowdhary. They have wonderful colours and textures that hark back to the pottery of the 1960s but the bright, vibrant colours add modernity.
Fantasy: I would like to see a large module ceramic that could be used as a screen for showering and bathing. This could incorporate recesses and small shelves for candles and bottles. It could be made from very shiny porcelain and lit from within, so that it glows, creating the perfect cleansing environment.
Bridget Reading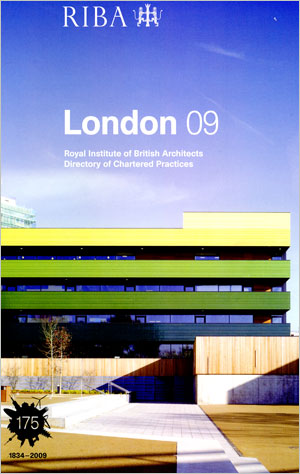 RIBA London Review 09
Reading + West are delighted to have four projects chosen to be featured in the RIBA's 2009 London Sector Review.
Warrington Crescent, Montagu Square, Shaftesbury Works and Henley House have each been chosen to feature in this years selection of top architectural schemes. Click below to see each scheme in full.
+view project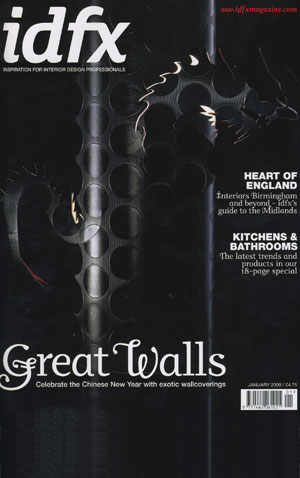 idfx
Schemes Easy
We have taken a typical large Victorian terrace room and created the ultimate escape. The basis of the design is the Michael Angove Ashen wallpaper, which is on every wall and the dressing room doors in the bedroom, creating a serene and luxurious space. Keeping the original cornice but lining the walls to create a suitable surface for the fabric paper, the room has great character with modern additions. These comprise of the Living Divani Extra Wall bed as a single piece of furniture in the centre of the space, suggesting an island with the black/brown painted ceiling above echoing the wenge timber floors below. The TV screen set into the papered wall is one element of the entertainment system.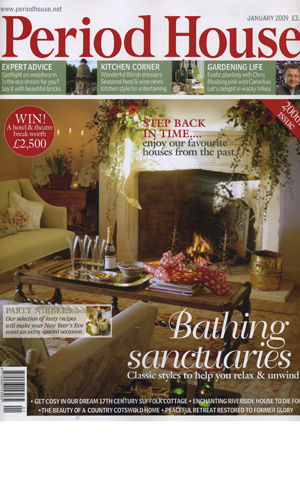 Period House
Country makeover
Admire a country cottage which has been recently restored as the perfect peaceful retreat.
+view project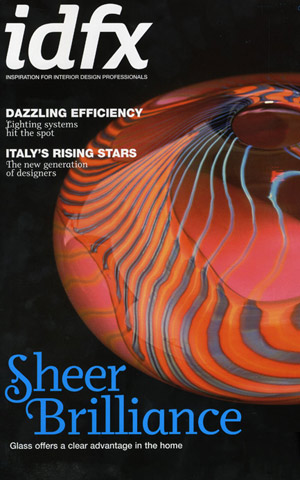 idfx
Exception to the Rule
A well-informed client worked closely with his architects and designers on the plans and finishes for his central London Grade Two-listed apartment.
+view project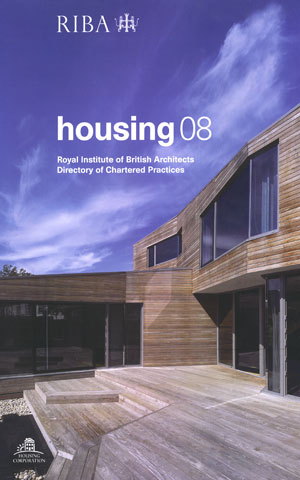 RIBA Housing Review 08
Shaftesbury Works, London N7
Shaftesbury Works, situated near Highbury Corner in Islington, comprises 1,836m2 of commercial and retail space.
+view project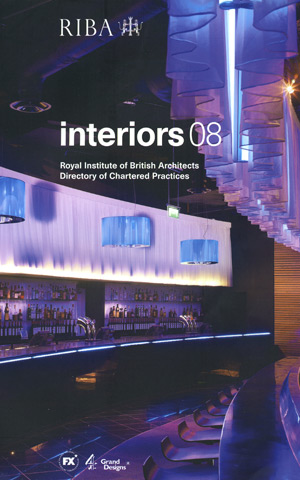 RIBA Interiors Review 08
Montagu Square, London, W1
Grade 2 Listed Duplex Apartment
This converted Georgian terraced house in central London has been renovated for classic contemporary living by architects Reading + West.
+view project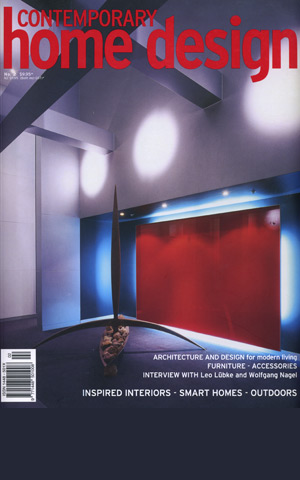 Contemporary Home Design
Warrington Crescent
Despite its Grade 2 listing, an apartment in a London building has been converted into a modern but practical home.
+view project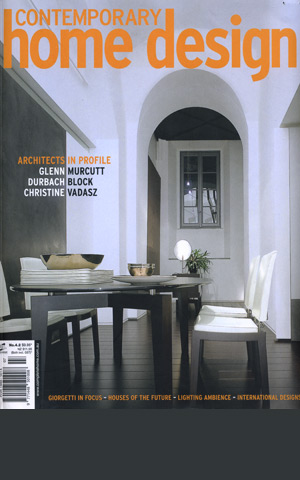 Contemporary Home Design
Upstairs downstairs
Despite many years of thoughtless renovations, this converted Georgian terrace in central London is still of heritage significance and has finally been renovated for classic contemporary living.
+view project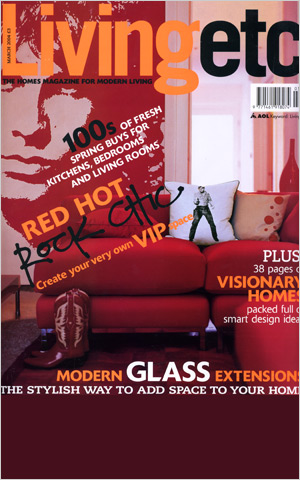 Living Etc
Moving On Up
Feature article on producing the ultimate studio-style, modern and minimalist home.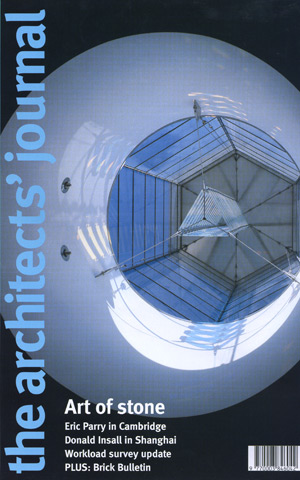 The Architects' Journal
AJ Refurbishment - From loading bay to loft
Reading + West transformed a loading bay and courtyard into a contemporary home within just 12 weeks.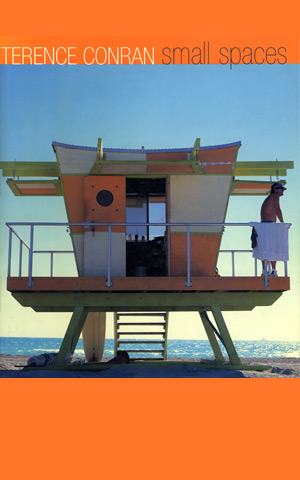 Terence Conran Small Spaces
Reading + West feature in Terence Conran's Small Spaces coffee table book.
We were included in this book as a result of our Warrington Crescent scheme.
+view project
We are
Gary Reading Dip Arch RIBA
Ian West Dip Arch RIBA
Established by Gary Reading and Ian West in 1995 as a design led architectural firm, Reading + West was born out of a shared passion for creating high quality architecture and design. After more than 20 years in practice we have built up an impressive portfolio of successfully completed projects across a number of fields for both private and commercial clients.
We believe
We have considerable combined experience and pool our knowledge and skills to make sure our clients get the best out of us and the most elegant and effective results.
We see every new briefing as a unique opportunity to realise our client's aspirations and don't bring any preconceptions to the table. We believe in collaboration and dialogue to ensure the finished product exceeds expectations and are passionate about creating inspired spaces and unique buildings. We like to listen and are fun to work with and this is evident in the feedback and client testimonials that we have received.
Whilst we do not adhere to a particular house style our designs are modern and underpinned by a belief in honesty to materials and construction methods. We believe that a strong client relationship and continual dialogue result in unique buildings and solutions that can delight and surprise. 
Design excellence and attention to detail is evident in all our completed works, be it a private home, interior refurbishment or a large commercial development.